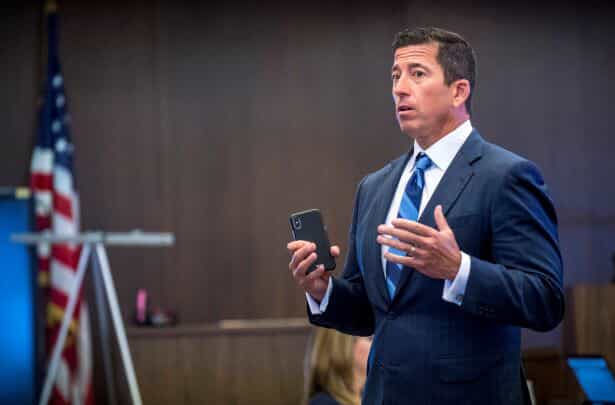 Attorney Ed Welborn of Corrigan Welbourn Stokke, APLC is currently representing a client who is facing life imprisonment without the possibility of parole in after being accused of a 2015 shooting case that left one person dead and another seriously injured. The other defendant, in this case, is facing up to 25 years imprisonment to life.
The two defendants were allegedly confronted by two men, accusing them of spraying graffiti in an Anaheim neighborhood. When the two men attempted to follow the two suspected taggers by car, they were met by three men—including the two taggers they confronted earlier—and shot at, resulting in one death and one man suffering serious injuries.
Although the prosecutors believe the two defendants are guilty of the shooting based on cellphone accounts and witness testimony, Attorney Welborn and Attorney Jacob DeGrave believe the case against their clients are based on theory. One of the victims involved in the shooting never had a good look of the men prior to the attack.
"You will hear about cellphones, that is about it," Attorney Welborn said in court, according to the Orange County Register. "You are not going to hear about fingerprints – there is no DNA, and there is no firearm."
Not only did both criminal defense lawyers claim there is no evidence that links their clients to the shooting, but one of them also claimed their client wasn't involved in the shooting at all because he wasn't at the location when the incident occurred.
For more information about this case, contact our Newport Beach legal team at Corrigan Welbourn Stokke, APLC today.